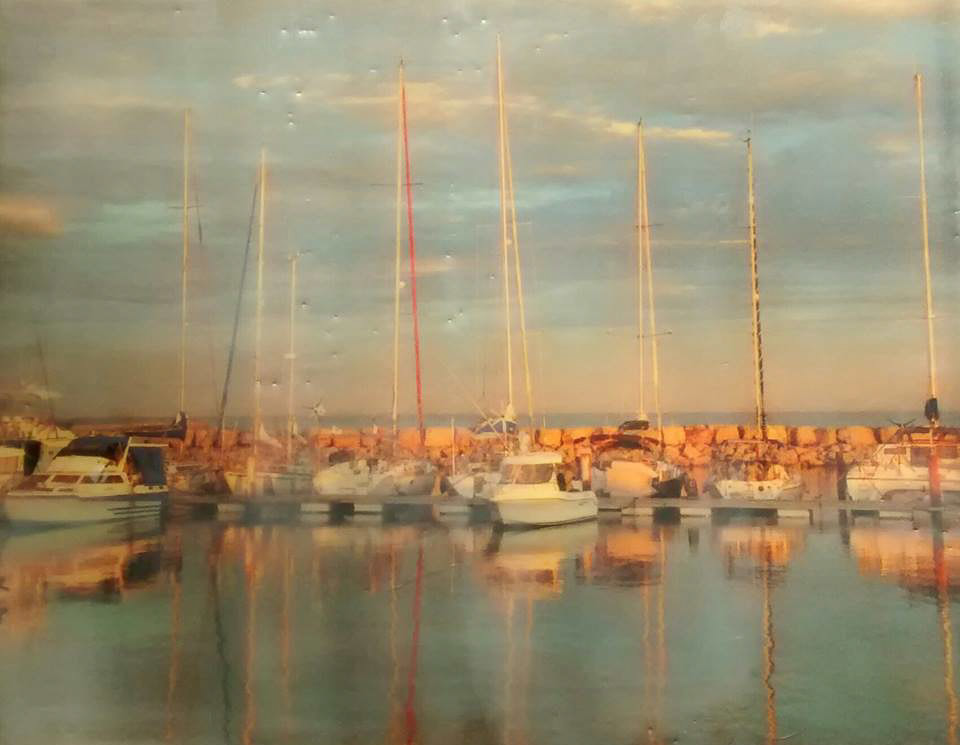 I am a retired environmental biologist who always wanted to do art but rarely found the time. Finally, I took the plunge in 2014 when I happened upon an Encaustic Painting exhibit. It immediately touched me and opened up the world of art in a very dynamic way. Many classes later, I continue to practice and learn. I am never happier than when I am practicing or learning with other artists.
My nature is to jump from one thing to another, rarely doing things in the proper or logical order. While I can be very organized, I do not impose that kind of order on my artistic endeavors. I am inspired and nourished by nature. Although I have spent most of my life residing in the typical American suburb, I am finally realizing one of my dreams, to escape! Take a look at some images from the book,
Suburbia
by photographer Bill Owens who artfully depicts some of the contradictions of suburban living! I am currently transitioning to life in a small town in northern Portugal. My goals are to focus on my art, get to know Portugal and to encourage family, friends and other artists to visit my new home.
To me, art can run the gamut from fine art to arts and crafts. While I greatly admire highly trained and talented fine artists, I also relate to those who practice much simpler arts and crafts. I focus on the joy and satisfaction that one experiences when creating whatever they consider to be art. I work to banish the thought that art is something other people do by creating avenues to turn that thought into action.
ARTIST STATEMENT
I feel connections to color and lighting, pattern and landscape, memory and the human past. My art is inspired by fleeting emotions. A piece may represent a connection with the past, a memory, a found treasure, something forgotten or extinct, or it may represent a view into the future. I collect triggers, both physical and emotional; they inform and become my art.